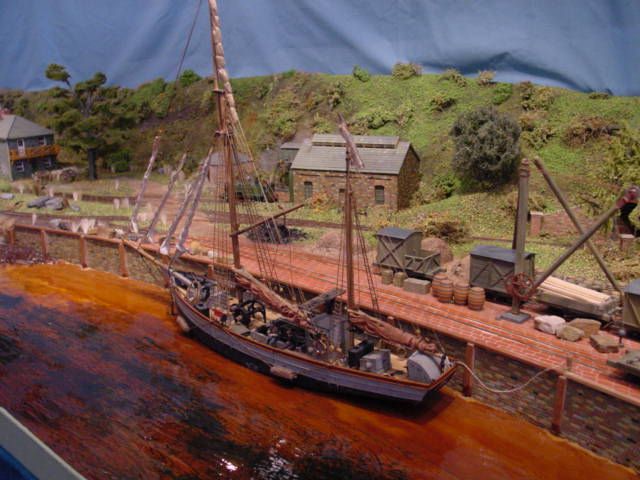 Over the years Model Railways have been our most successful product. Here at Calstock Models we can simply manufacture the layout, locomotive, coach or wagon of your wishes, whether it be kit built, modified kit, or fully scratch-built.
Some of the awards that layouts of ours have won are:
Virgin Shield (Best 7mm in show at NEC.
7mm award (Bristol Association)
David Llyod Memorial Trophy (EXpong)
The Swindon Cup (Best scratchbuilt locomotive/s)
Approx 12 others for layouts and stock.
We realise that many of our customers will have individual preferences. Whatever your request, our work is carried out strictly to your specifications and requirements, which means that you can be assured of total satisfaction with your completed order. This allows you to decide the degree of detail applied to each layout or model ordered, and have complete control of your choice of, motor, gears, wheels, track, base board material etc. Indeed every item is up for discussion if need be. If you are not sure what you want, we will be pleased to discuss the various options with you.
Whatever your railway modelling needs we will provide a comprehensive service with quality work at a fair price. This means that we offer value for money, with individual quotations and discounts for quantity.
No job is too large or too small for us here at Calstock Models and with 42 years direct experience we have the skills to tackle any job in all the popular scales. Our aim is to provide a friendly and reliable service, with realistic delivery times, plus a free advice and after sales service for our customers. Unlike some of our competitors we have no objection to you exhibiting our work.
You can rely on us here at Calstock Models to provide exactly the service you want, quickly, courteously and without fuss. Tell us what you want and consider it done.